I've always been a fan of recycle / reusing items before it was even a popular thing without making a conscious connection to it until recent years when I decided to purposely work on mixing my art nude work with a recycle / reuse theme.  One of my most recent pieces was the water bottles….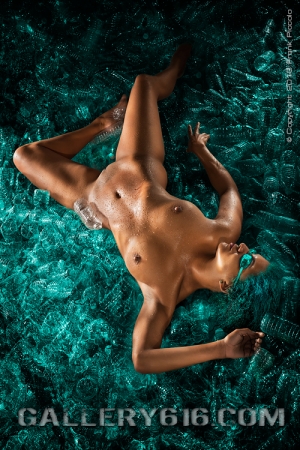 I am continually coming up with ideas for this and work on them as time permits…  the one I have in the works right now will be very special and it's taken a  long time to get the materials together for it and finding the right model as well.
If all goes well, you'll see it at the beginning of the new year, so check back often!